Our trainings
More than 100 training themes
in line with your expectations.
Key Job it's
10.000
trainees every year
45
expert trainers
internal consultants
and external collaborators
Specific teaching methods
Our training expertise led us to develop teaching methodes
based on practice used by all of our trainers
Our methods
Testimonials
92% of our clients are very satisfied with services provided by Key Job
Our expertise in training has enabled us to develop pedagogical methods based on practice and used by all our trainers.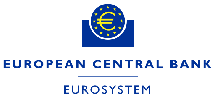 Key Job's administrative team is always responsive and solution seeking for our needs and our problems.
The feedback from the participants is constantly positive in relation to the skills of the trainers and their accessibility. The evaluations of the trainings are positive.
A collaborator was coached by Key Job as part of a computer coaching in order to get help on a concrete case. Through a pre-study, the mission has been completed and the objective has been achieved.
Claude OLINGER Head of HR, POST LUXEMBOURG