Co-development is a process of group facilitation based on collective intelligence. This group tackles, in the long term, issues of its daily professional life to work together and bring leads and ideas, share concerns or clarify projects. 
It allows the exchange of good practices and the definition of pragmatic action plans.
Its 2 pillars:
The experiences of the participants, the shared reflection they generate and the common objective of learning together and improving professional practices.
The fact that everyone can choose and present, in complete freedom and trust, a subject that is close to their heart in an atmosphere of security and confidentiality.
The approach - The 6 steps of Co-development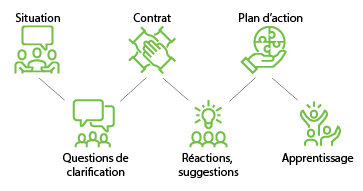 Testimony of Stéphane André
"For a leader to progress, he must be allowed to break his loneliness and spend time with his peers to exchange ideas."
"With co-development, we have an extremely reliable process for developing and encouraging quality exchanges that allow everyone to express themselves."
"Everyone learns (...). I progress by making others progress and I progress by formalizing my progress vectors. These 2 concepts are perfectly dealt with in co-development".
"Co-development is an extraordinary creator of trust within a group."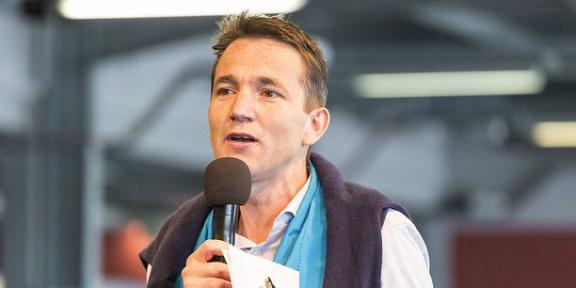 Stéphane André, CEO of the APM (Association Progrès du Management - Association for Progress in Management)
Through its exclusive partnership with the Co-development representatives in Luxembourg, Key Job offers you:
To test the co-development process, 
To integrate you in a professional co-development group, in French, English, German or Luxembourgish, 
To let you benefit from the expertise of its consultants (see opposite), trained and certified in the process.
In practice, this means
You are HRD; Training, IT, quality , team or project manager?
Would you like to share with your peers from other organizations and collectively find new ways to solve your problems?
Contact us to let us know of your interest, specifying the language in which you wish to experiment with the Co-development approach.
For you:
We create a group of 4 to 8 people,
We plan with you 6 meetings of 3 hours each, in order to anchor exchanges of experiences and co-construction of good (and new!) practices over the long-term,
The price of each session is 195€ per person.
For more information, do not hesitate to contact us